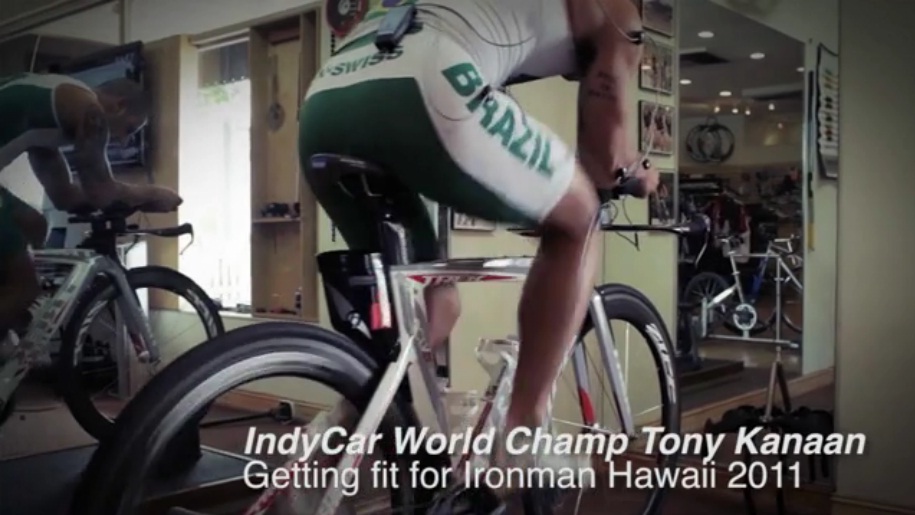 The Racer's Edge has a legendary reputation for expertise in road, triathlon, and time-trial bicycle fitting. We pair the most respected certifications with real-world experience to provide you with the best possible bike fit. A Racer's Edge fit maximizes our customer's enjoyment, speed, and fitness, while decreasing the chance of injury.

Whether you are a seasoned veteran cyclist or just getting started, a fit from The Racer's Edge will enhance your investment in the sport. We spend over 3 hours fitting you to your bicycle. Our video describes our fitting philosophy and what we do to ensure a proper fit.
The Racer's Edge has more bike fitting experience than any other shop in the area with over 8,000 fittings.
Retül 3-D Motion Capture Technology
Retül allows our expert fitters to measure and track a riders' position and movements in 3D, in real time, to the millimeter. This instant feed back and laboratory precision gives our fitters the ability to apply their expertise and experience at a level otherwise impossible. We are rapidly approaching 100 Retül fittings and have been able to quantify deviations in lateral knee and hip movement and reduce these numbers to improve rider efficiency.
Using 8 LED markers strategically placed on the wrist, elbow, shoulder, hip, knee, ankle and ball of the foot, the Retül sensor gathers information in real time and transmits it to the PC.
Retül uses 3-dimensional views to see just these precise mechanics to be able to see knee extension (from side view) in relation to knee wobble (from front view) in order to make the best decisions on adjustments to the cyclist.
Click here to learn more about the Retül technology
The Serotta Personal Fit System
A Serotta Personal Fit is just that --
personal
.
We don't just ask you to fill out a questionnaire or take standard measurements. We plan to invest an hour or more of our time learning all we can about you as a cyclist before we even think about designing your perfectly fit bicycle.
We conduct an interview to learn about your riding style, your experiences, and your goals.
Your flexibility and core strength are assessed to determine your range of motion and ability to comfortably hold a position.
We find the position where your pedal stroke is most effective and your body relaxed by observing your good and bad postural habits, your pedal stroke, and see how relaxed you are.
Your fit is finely adjusted until we find the position where power, endurance, comfort and aerodynamics are optimized.
F.I.S.T (Fit Institute Slowtwitch)
A triathlon bike is designed with one purpose in mind: Efficiency. In this 90 minute session, a F.I.S.T Certified Technician will discuss your history, goals, areas of concerns, and desired outcomes. Your bio mechanics, flexibility, core strength, and range of motion are then assessed. Your position will be optimized according to F.I.S.T protocol.

Click here to learn more about the F.I.S.T. methodology