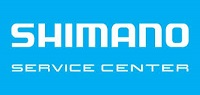 The Racer's Edge believes in providing our customers excellent service and premium equipment. While some of our brands offer a wide range of bicycles and accessories, our focus is to provide service, bicycles, components, and accessories to racers, elite recreational riders, and casual riders looking for the very best products, fit, and service.

The Racer's Edge is the only Shimano Service Center and Campagnolo Pro-Shop in the area.

We emphasize proper fit for cyclists. This allows you to maximize performance and minimize injuries. Our staff has expert knowledge of all our bicycles, frames, and accessories.

We have more experience bike fitting than any other bike shop in the area.

We use the Retul 3-D Motion Capture Technology fitting technology that creates extremely precise information allowing us to give you the best fit.

Click here to learn how The Racer's Edge will fit you on your new bicycle.

The Racer's Edge prides itself on offering the best bicycles and road frames. With the right frame, we can create the best bike for you based on your fit, style, performance, and price.